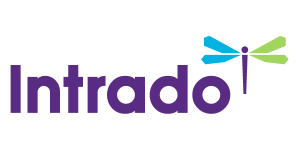 HARA Brands to Co-Host Cannabis Lounge at Rolling Stone Live Event for Super Bowl LVII Weekend in Scottsdale, Arizona
The Company also announces the launch of its new eco-friendly air filter brand Smokefiends
/EIN News/ -- LAS VEGAS, Feb. 07, 2023 (GLOBE NEWSWIRE) -- HARA Brands, the leading cannabis accessories and lifestyle brand known for revolutionizing the way customers purchase smoking accessories, announced its participation in Rolling Stone Live, an iconic experiential event to kick off Super Bowl LVII weekend in Arizona, operating a cannabis lounge in partnership with Jardín Premium Cannabis Dispensary.

Hosted by Rolling Stone and leading sports-marketing agency Talent Resources Sports (TRS), and in partnership with ticket marketplace Vivid Seats, the immersive Super Bowl Weekend event will take place on February 10th at 9pm at The Clayton House in the heart of downtown Scottsdale, just 30 minutes from State Farm Stadium. The experience will host celebrities, athletes, VIPs and influencers, and feature Travis Scott as its headliner, with performances by Robin Thicke, DJ & MC Irie and DJ Whoo Kid.
Teaming up with Jardín Premium Cannabis Dispensary, the most award-winning dispensary in Las Vegas, HARA Brands will host an exclusive experiential cannabis lounge where guests can sample an assortment of curated products, including Smokefiends' Blitz the Football and Blaze the Cactus, eco-friendly smoke filters, Hemper's Quick Hitters in a variety of flavors, and a collection of best-selling, novelty glass bongs. The evening will also include activations from Vivid Seats, an exclusive collaborative merch capsule from Aviator Nation, and facilitate fundraising for the American Cancer Society. Diageo's portfolio of spirits, including Crown Royal, as well as BODYARMOR SportWater, will be available for guests, while Armand De Brignac ("Ace Of Spades") champagne will host a pop up with a VIP backstage area.
"We are extremely proud to represent the cannabis community at such a high profile event during one of the biggest weekends in sports and entertainment," said Bryan Gerber, Co-founder and CEO of HARA Brands. "It's a testament to how far this industry has come, and we couldn't be more excited to be part of this exclusive experience alongside some of the most successful brands and talented individuals."
Additionally, HARA Brands has announced the launch of Smokefiends, a line of eco-friendly personal air filter products, which will be sampled at the Rolling Stone Live event. These portable smoking companions help eliminate smoke and odors with every exhale, allowing you to smoke discreetly and keep your space smelling fresh. Smokefiends' lovable characters include Blaze the Cactus, Trixx the Ghost, Juice the Pineapple, and Blitz the Football.
"As consumers ourselves, we understand that smoke isn't for everyone – whether it's due to your living situation, a public space preference, or an aversion to the smell," said Angelberto Ferrer, CMO of HARA Brands. "Smokefiends solves that problem, keeping smoke clouds and odors to yourself, all while having fun with the brand's characters in the process. It's another example of our focus on the wants and needs of the cannabis community who we are proud to represent."
About HARA Brands
HARA Brands is a diversified cannabis accessory and lifestyle brand that designs and sells innovative products for consumers and industry partners in the smoking market. A leader in the cannabis industry, its brands include Hemper, Goody Glass, KRYO and Smokefiends, offering a la cart shopping for core essentials dedicated to the smoking world, such as bongs, cones, bubblers, dab rigs, dab tools, grinders, rolling trays, vape pens, cleaning products, and more. The company also provides one-of-a-kind monthly subscription boxes, which include 10-12 items with a value of $100-150 for only $40. For more information, visit www.harabrands.com and follow HARA Brands on social media at @HemperCo and @Smokefiends.
About Jardín Premium Cannabis Dispensary
Regarded as one of Las Vegas' finest cannabis establishments, Jardín Premium Cannabis Dispensary is a world-class dispensary that offers impeccable customer service and a wide array of high-quality cannabis products for medical and recreational consumers. Jardín – "garden" in Spanish – was designed to be a destination and to elevate the dispensary experience by offering a unique luxury environment, while at the same time creating an inclusive and welcoming space. The authenticity and warmth of its team members has made Jardín a draw for locals, tourists, and celebrities alike. Jardín has been recognized with 36 "Best of" awards, including most recently, "Best Dispensary in the U.S." (Golden Bong Awards, 2022); "Best Dispensary" (Best of WeedMaps, 2022); "World's Finest Cannabis Dispensary" (Deluxe Version Magazine, 2022); "Best Dispensary" (Jack Herer Cup, 2022); and "Best Dispensary Staff" (Jack Herer Cup, 2022). For more information, visit www.jardinlasvegas.com and follow Jardín on social media at @jardin_lasvegas.
Media Contact
Mattio Communications
Hemper@mattio.com


Powered by


EIN Presswire does not exercise editorial control over third-party content provided, uploaded, published, or distributed by users of EIN Presswire. We are a distributor, not a publisher, of 3rd party content. Such content may contain the views, opinions, statements, offers, and other material of the respective users, suppliers, participants, or authors.
Submit your press release